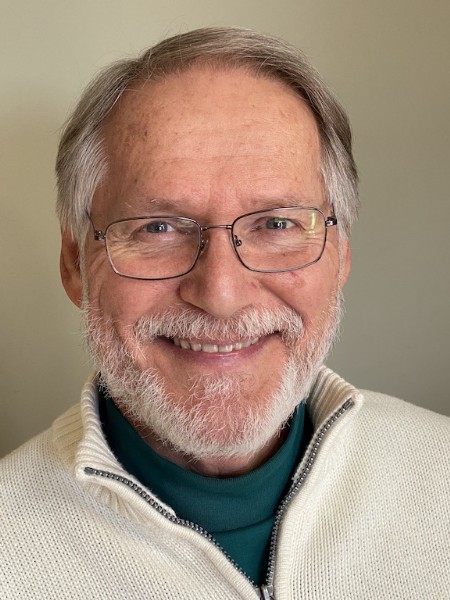 Our guest minister for April 25th is Dr. Tony W. Cartledge. Dr. Cartledge has taught Old Testament, writing, preaching, archaeology, and ministry courses at Campbell University Divinity School since 2007. He is a graduate of the University of Georgia (BSed, 1973), Southeastern Baptist Theological Seminay (Mdiv, 1982), and Duke University (PhD, 1989).
Dr.Cartledge has published many academic articles and hundreds of other articles, along with a dozen books as sole author and three others as co-author. These include 1-2 Samuel for the Smyth & Helwys Bible Commentary series; shorter treatments of Genesis, 1-2 Samuel, Job, Psalms, the Megillot (Ruth, Esther, Song of Songs, Lamentations, and Ecclesiastes), Ephesians, and Revelation; as well as other volumes for a more general audience. His most recent book is Peace Like a River: Biblical Lessons for Seasoned Living (2020).
In addition to his teaching responsibilities at Campbell, Dr. Cartledge is Contributing Editor and weekly curriculum writer for the national publication Nurturing Faith Journal and Bible Studies, a part of Good Faith Ministries, for which he also writes a weekly column at goodfaithmedia.org. He also serves as a board member for the Copernicus Group Independent Review Board, which provides ethical review of clinical trials. Previously, Dr. Cartledge was Editor/President of the Biblical Recorder, a news journal related to the Baptist State Convention of North Carolina, for almost nine years. Prior to that, he served as pastor of five churches during a 26-year period, with the last 10 years being at Woodhaven Baptist Church near Apex and Cary, N.C. Dr. Cartledge has served on the Baptist World Alliance's Communications Advisory Committee (2005-present), Resolutions committee (2006-2010 and 2016-2020), Commission on Theological Education (2010-present), and General Council (2018-20).
He and his wife Susan, a skilled nurse and accomplished painter, live in Cary, NC.