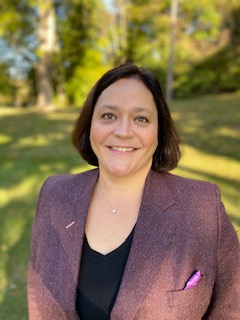 Our guest minister for Sunday, July 12th is Rev. Emily Krause Corzine. Emily is the Associate Minister at First Congregational Church, United Church of Christ. She has served many Presbyterian Churches in Ohio and as Chaplain at Riverside Methodist Hospital and in the Neonatal Intensive Care Unit at Nationwide Children's Hospital in Columbus, Ohio.
Emily has dual standing with the Central Southeast Association, United Church of Christ, and is a member in good standing with the Presbytery of Scioto Valley where she serves on the Committee on Preparation for Ministry. She is a member of a pastoral leadership cohort with Macedonian Ministries, and an Adjunct Field Education Instructor at Methodist Theological Seminary in Ohio.
Emily, her husband, Jeff, and their daughter, Camryn, live in Dublin, Ohio. Their family also includes daughter Meredith and husband Ed Wills, daughter Caitlin and husband Neil Hardin, and four grandsons. Emily and her extended family have been coming to Holden Beach for a number of years.