Memorials Bricks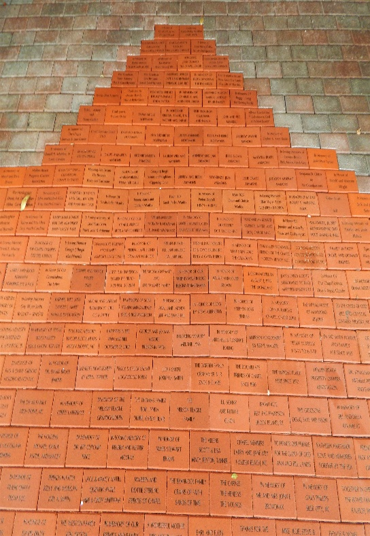 Brick Memorial Foundation and Brick Pathway of Faith.
The Holden Beach Chapel invites you to participate in our campaigns for you to leave your mark on the next generation of members and visitors in Faith.
If you and your family have Holden Beach or Holden Beach Chapel memories, this is a wonderful way to leave your lasting "mark on the beach". You can honor your family name, provide a special message or give a memorial to a loved one. All of these can be achieved with the purchase of one of our programs offered below.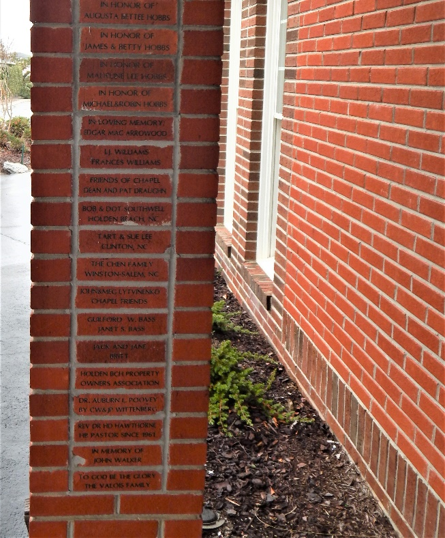 Memorial/Honor Foundation ($1000 Minimum Contribution) Only 200 original bricks were salvaged from the Sunday School rooms and old parsonage prior to the start of construction on the new Chapel. These bricks will be engraved and displayed prominently on the pillars near the North and South entrance of the Chapel.
Pathway of Faith ($500 Minimum Contribution) These engraved 4" x 8" bricks will be used to pave a pathway under the Covered South entrance of the Chapel.
Click Here for a printable copy of the Form
You may also pick up a copy in the Chapel Narthex