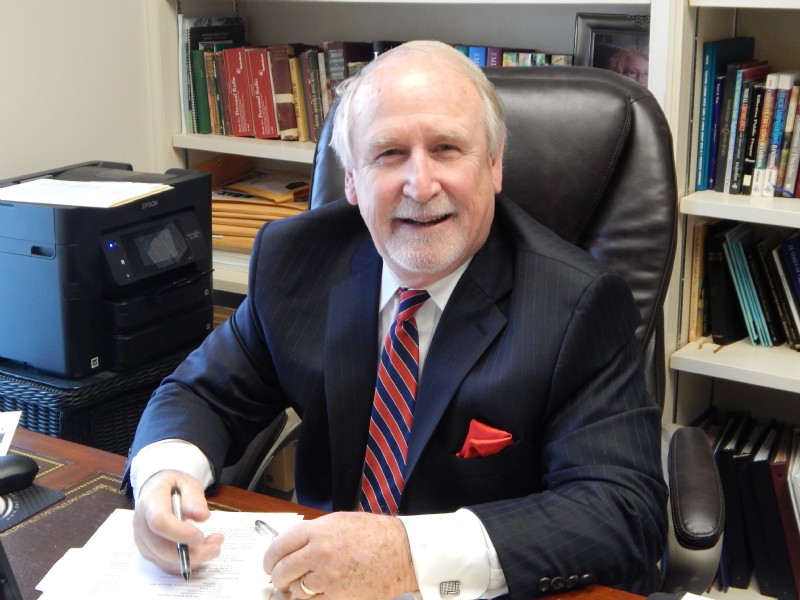 Dr. Reggie Rushing was chosen to be the first fulltime Chaplain at Holden Beach Chapel in September of 2018. Previous to his coming to the Chapel, Reggie was the Senior Minister at Louisburg Baptist Church in Louisburg, NC for nearly 16 years. Additionally, he has an extensive background in church music as he began his ministry vocation as a Minister of Music.
Reggie holds a Bachelor of Arts degree in History from Wake Forest University and a Bachelor of Creative Arts degree in Music from the University of North Carolina at Charlotte. He received his theological education from the Campbell University Divinity School where he received his Master of Divinity and Doctor of Ministry degrees.
Sandy, Reggie's wife, has a Bachelor of Music degree from the UNC-Greensboro School of Music. She has taught music in public and private schools and has served as the Director of Marketing and Development in Wilmington, NC for United Cerebral Palsy of North Carolina. She was also the VP of Advancement for Louisburg College in Louisburg, NC.
Reggie and Sandy have three adult children. Eldest son, Matthew, is a Family Medicine Physician in Greenville, NC and his wife, Karrie, is the Director of Music at First Presbyterian Church of Greenville. They have two children, Anna and Matthew, Jr.
Ernie, who has his PhD in Conflict Analysis and Resolution, is the Director of Admissions at the School of Nursing at Duke University in Durham, NC. His wife, Meghan, is also employed at Duke University as the Public Relations Specialist for Undergraduate Admissions. They have a son, Luke.
Youngest child and only daughter, Molly, is married to Dr. Layne Wallace, pastor of Rosemary Baptist Church in Roanoke Rapids, NC. Molly is employed as the Director of Public Relations and Marketing at Halifax Community College. She and Layne have two daughters, Ainsley and Abbie.